Some Important Considerations
If you are pregnant and planning an abortion, it's important to evaluate why you are making this decision as well as the consequences to your choice. You have options. Even if you find yourself pregnant with a child deemed special needs through medical testing, and feel unable to raise them, there are adoption agencies which can place such children in loving homes. Hope and help are available for any situation.
Below are some of the most common reasons women choose abortion with a response to consider. Call our pregnancy resource center to discus your situation.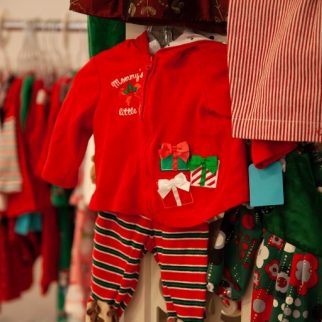 My parents are forcing me to have an abortion.
Legally, no one can force you to have an abortion. In fact, forcing a minor to have an abortion is child abuse. If you tell the doctor that someone else is forcing you into this decision, he or she will not perform the abortion.
Birth Choice Center of Temecula: (951) 296-3441
What's the big deal? It's not a baby yet.
Scientific research has given us an amazing window into the womb. Your baby is very much alive and developing quickly.
All ages referenced to fertilization, not last menstrual period. One month = 4 weeks.
All Video footage from Endowment For Human Development
Birth Choice Center of Temecula: (951) 296-3441
I don't have any medical insurance.
It's not too late to get coverage for your prenatal care and delivery. You may qualify for a state-subsidized medical plan for low-income women and children. You may even be able to obtain private insurance if you apply early in pregnancy. If you are not a U.S. citizen, there are still some public funds you may be able to access.
Birth Choice Center of Temecula: (951) 296-3441
Everyone around me thinks abortion is the best idea.
Although your friends, relatives, and partner may all feel abortion is the best choice, you are the only one who can make the final decision. An abortion is never an easy answer. The weight of wanting to do what is right for your child can seem overwhelming.
Unplanned pregnancies can create fears and anxieties, this is normal. We understand and are here to explain all of your options so that you can make an informed decision with people who care for you and your child.
Birth Choice Center of Temecula: (951) 296-3441
I wish I could have this baby but I don't know where to go for help.
If you are facing an unplanned pregnancy, contact us today. Make an appointment to discuss all of your options.
Birth Choice Center of Temecula: (951) 296-3441
Adapted from M. Terwilliger, "Some Reasons to Decide…," In Pregnancy: Teen Decisions , ed. W. Dudley, Greenhaven Press, Spring 2001. Used with permission.
"Nothing can dim the light that shines from within."